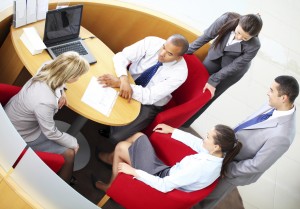 Companies with changing strategies and objectives face unique HR issues. To help your employees embrace change with the least impact on productivity and morale, you can engage NextLevel HR consultants to help smooth the transition.
Transition issues may include:
On site HR Professional
Remote HR Advice
Special HR Projects
Some companies require less than full-time human resources assistance, but would like to have a human resources professional on site for a few hours or few days per week. NextLevel will provide a highly qualified on site consultant who can provide the assistance you need, at the times that are convenient for you. Also, NextLevel can provide interim HR coverage for your company to cover vacations or medical leave for your own HR staff.
For companies that simply need HR compliance advice, document review, or counsel on specific HR situations, NextLevel will provide email, facsimile and phone access to the right expert for your particular issue.
Contact us for more information.
If you have an HR project that your current HR staff does not have the bandwidth to complete, you can engage NextLevel HR consultants to bridge the gap. Special Projects may include:
• HR audits
• Organizational assessments
• Employee retention strategies
• Litigation support
• Due diligence support
• Change management
• Compensation plan development
• Training for managers and supervisors
Contact us for more information.