HR Audits and Recommendations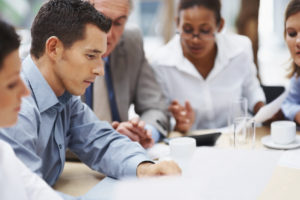 Conducting an HR audit can assist any business in identifying, prioritizing and correcting gaps in the overall effectiveness of managing your team. An in-depth HR audit will review many areas of your business, including:
Tactical and Compliance issues (employee files, payroll tax and reporting, employee handbooks, employee and contractor classifications, employee benefits, staffing and compensation)
Strategic issues (risk management, organizational development, employee retention and performance)
Upon completion of an HR audit, NextLevel HR will present you with a written report, clearly identifying problem areas. We will make informed recommendations to assist you in prioritizing and correcting gaps.
Contact us to schedule an HR audit.
Contact NextLevel HR
Karen: 760-685-1718
Alisa: 858-342-2318
Hospice of the North Coast
With their guidance, our unemployment claims have decreased significantly. They are always there to answer any questions and they keep us up to date on employment law changes as they happen. It is comforting having NextLevel HR as a resource for all our HR needs!— Melanie Clark, Office Administrator
Vital Therapies, Inc.
"We have retained NextLevel HR since 2007. The team is highly professional and has handled our every HR need, big and small. They always respond in a timely manner with strategic, technical and regulatory advice, as well as hands on support. We will continue to retain them in the future as our company grows."— Aron Stern, CFO